Focusing on world class copper-gold exploration and development.
Bezant is an AIM quoted Company with a track record in building significant value in projects from highly cost-effective work programmes.
Following our work in delineating mineable reserves at our Mankayan project in the Philippines, leading to a significant return of cash to shareholders, we are now focused on gold-copper exploration and development activities.
Gold and Copper exploration and development: Commissioning | Scoping study | Gold-copper sales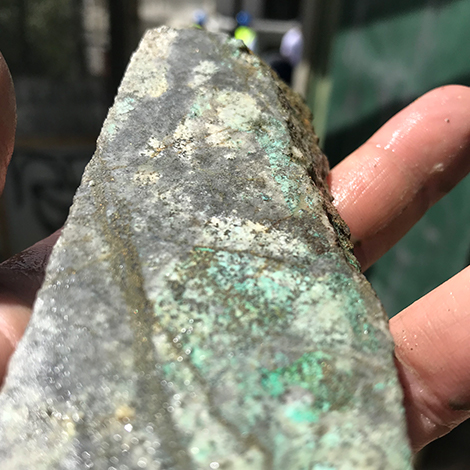 Copper gold supply pipeline
The Mankayan copper gold project is located in Luzon, the Northern Island of the Philippine's 220 km north of Manilla and accessible by tarmac roads, with access to advanced infrastructure.
Project return estimated (US$3.00/lb, Cu US$1,250/oz Au):
NPV of US$739 million at an 8% discount rate
IRR of 21%
cashflow US$3.7 billion
20 million tonnes ("Mt") per annum, block caving operation- 28 year mine life
US$17.31 costs per ore tonne, including all royalties, taxes, capital costs, equipment ownership, operating and processing costs and administrative and technical services costs
Independent Resources Estimation (2009 - Snowden Group):
Indicated JORC Resource of 1.1 million tonnes of copper and 3.7 million ounces of gold
Inferred JORC Resource of 0.2 million tonnes of copper and 0.6 million ounces of gold
Find out more
Aim Rule 26
This section of the website contains information required to be disclosed by rule 26 of the AIM Rules for Companies. The Company does not intend documents posted or referred to in this section of the website to be used for any purpose beyond fulfilling its obligations under rule 26.